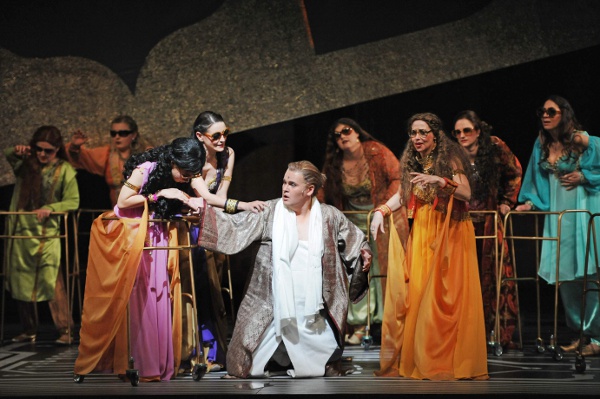 The Soprano Sylvia Wiryadi was born in 1982 in Surabaya, Indonesia in a musical family. She started to sing from the age of six and have been winning various children singing competitions since then. She took drama and dance lessons at a local performing art school and performed in small musical productions. Few years later, she began to learn classical voice by Renata Lim.
In 2000, she continued her music study in Tübingen music academy in Germany. The following year, she was admitted to the University of Music Karlsruhe and graduated summa cum laude in 2005 in voice pedagogy under the academic guidance of Prof. Mitsuko Shirai and Prof. Maria Venuti.
She also took part in masterclasses by a polish Alto, Jadwiga Rappé in 2004-2005 and a musical Masterclass by Prof. Noelle Turner in 2007. Apart from performing in Indonesia, Singapore, Malaysia, Hongkong, Germany, Poland and Canada, she taught voice at a local music school in Saarland.
She studied opera at the University of Music Saarland by Prof. Renate Stoll and Silvia Klauder. Already during her opera study, the Indonesian soprano was recruited in 2008/2009 by Cologne Young Chamber Opera as the leading role in a children version of Humperdinck's fairytale opera Sleeping Beauty and also as Praskowia in Lehar's operette Merry Widow. Right after obtaining her second degree as music theatre soloist, she accepted an engagement at Theater Erfurt.
Her next engagement at Theater Görlitz started in autumn 2010. She was seen among her other roles as Mrs. Eynsford-Hill in Loewe's My Fair Lady and Pamina, Queen of the night, and first lady in Mozart's Magic Flute. Starting 2011, she was a voice coach of the theatre children choir. Season 2011/12 she came back to Theater Erfurt and appeared as Brautjungfer in Weber's Freischütz and as well as Theone at the world premiere of Hoffmann's 'Trank der Unsterblichkeit' in March 2012 in Erfurt.
After residing for 12 years abroad, she finally left Germany for Indonesia in summer 2012. Apart from teaching voice in her hometown Jakarta, she performs oratorio works in Indonesia.
She was the lecturer for masterclass for sopranos at the 22nd WACCM Music Conference (World Association for Chinese Church Music) which was held in Medan in July 2014.